Quality Management Systems have become essential for businesses to maintain their corporate processes efficient and profitable.
CRC Information Technologies has a strong understanding in the development of computing systems to guarantee quality, as well as to prevent errors from occurring.
In this sense, implemented systems help and support the management of: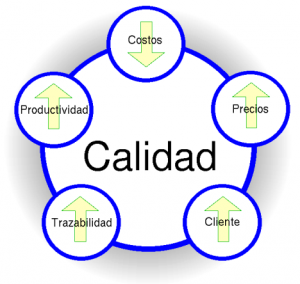 • Improvement actions. Actions oriented to those opportunities that can help manage in a cost-effective and time-effective way, the business' processes.
• Preventive actions. Actions aimed at preventing problems and hence avoiding the consequences these problems might cause.
• Corrective actions. Actions with the purpose of correcting and solving those flaws that hinder compliance with the standards rendered by an individual Department, or else by the law in force.
The resolution of the above mentioned actions should be incorporated to the assets of the business' processes, namely, the business know-how (procedures, documentation, grids, guides, directives, learnt lessons, etc.).
Do contact CRC Information Technologies, sif you wish to incorporate an All-in-One QMS that enables your business to have tools to measure, control and record quality processes and actions in your business.